WHY CHOOSE MS. EMMA?
Ms. Emma's Swim and Survival Academy specializes in creating safe, individualized swimming lessons for infants to adults. Throughout the past 17 years Ms.Emma has taught thousands of children these life-saving skills through positive reinforcement, toys and games. She is 100% committed to ensuring that your child is completely safe in the water, this is not her job, it's her passion!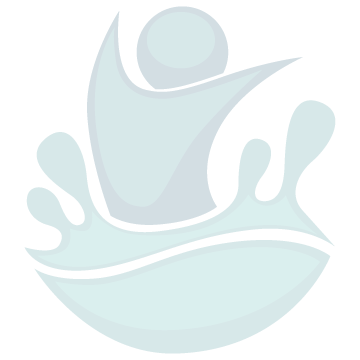 Dedicated Swim and Survival Instructor
Give your child the competence, confidence and skills of aquatic safety with these life-saving lessons with Ms. Emma.

Children as young as 6 months old and up can learn the skills to save themselves.

Specialized in creating safe, individualized swimming lessons.
We started with Ms Emma last year when my son was 1.5YO after getting nowhere with another swim program. Despite having some sensory issues, she was able to work with him successfully due to her patience and experience. We came back for refreshers this year and every day my son wakes up asking to see Ms Emma. We are so excited for him continue to grow with her and eventually do stroke lessons. Thank you Ms Emma for treating all your swim students like your own children.

Abby Gannon Budd


May 29, 2019

The best instructor in the area. I have a son, who got accepted into swim team, by the age he was 4.5, because he swam with Ms Emma.

Як Тат


June 25, 2017

We have been going to Ms Emma for almost 10 years! I take all my 6 kids, starting from when they can crawl to learn swim and survival from Ms Emma! They continue to go every summer for a refresher class and help with strokes. I feel very comfortable taking all my kids alone to any pool as I am confident that they have the skills to swim and survive since they have been taught by Ms Emma! She is a very patient, persistent and qualified teacher who knows how to teach even the most stubborn child and they all end up loving Ms Emma and swimming!! Thank you Ms Emma!!

Chana Hinda Rivkin


May 19, 2019

Juliana Roundtree June 18th, 2019. Ms. Emma's worked with both of my girls, starting at the age of 9 months and 18 months! She was so patient, and every lesson they improved noticeably! You can tell she genuinely cares for your kids! We get to spend our summers at the pool with complete peace of mind that our girl's know what to do Incase of an emergency! God forbid anything happen, I believe Emma has taught them and me everything we need to know about water safety! We look forward to seeing Emma every year. She's AMAZING!!

Juliana Gomillion Roundtree


May 21, 2019

We did survival swim with our 14 month old. He was floating on his own after 4 days of lessons!! So amazed at how easy and natural these life saving skills were for him to learn. After "graduating" his survival lessons we went on vacation. During vacation our then 15 month old was playing in the pool on a sun shelf, as he was moving around he walked off the step and fell head first under water. Even though we were there to save him, it was not needed, he flipped over to his float before we could grab him, so amazing to see! Highly recommend survival swim and swim lessons with Ms. Emma. Both of our boys have done survival swim and my oldest (who is 3) is already learning strokes. So thankful our family can enjoy the water and not fear it. Teaching your children the life saving skill of how to survive in the water is priceless.

Beth Coffman


May 20, 2019

When I brought my four-year-old to Miss Emma she would not even go in the water. After just a couple weeks she was diving in the water, swimming, and playing with her friends. I would recommend Miss Emma to absolutely anybody!!

J-jump Jennifer


May 26, 2019

Not only can my daughter float on her back, but she can swim to safety, all in six week! Taking her to Ms Emma was the best decision. She went from crying going into the water to being excited to go in the water, all in a matter of days. We had many recommendations and I can see why, she is the best! So grateful to her helping keep my daughter stay safe in the water. We will continue to go back every year. I would recommend Ms Emma to all parents that want their kids to learn real survival skills.

Marien Pons


May 18, 2019

We are SO thankful that several of our friends recommended Ms. Emma for survival swim lessons! We have 2 graduates. 3 year old girl and 11 month old boy. Both experiences were wonderful. Ms. Emma is a natural at creating a bond with the kids (and parents!) and she is incredibly skilled in teaching the survival swim techniques. In addition, Ms. Emma does a fantastic job communicating schedules and accommodating changes wherever possible.

Katie Baston


May 20, 2019

Ms Emma is simply amazing! She has only been working with my 2 1/2 year old grandson for 2 weeks and he has progressed far more than we expected in such a short amount of time. Her passion for what she does is undeniable. She is extremely patient and caring.

Michelle Reina Jasinski


May 21, 2019

We love Ms Emma and are so thankful our girls had lessons with her. We are very impressed with the progress we have seen with our girls in such a short amount of time. They learned their survival skills at ages 2 and 3 in less than a month. They went from hating to get water in their eyes to swimming and floating in no time. I'm always asked "Is it hard to watch" and "isn't that expensive?!" My response is that it's nothing like the you tube videos where you see the kids getting thrown in so no- I don't have a hard time watching AND you can not put a price on your child's life. Knowing they know what to do if they fell into a pool,pond, ocean...whatever is priceless-worth every penny.

Katie Rathgeb


May 19, 2019

We have been more than happy with the results. She was very honest in regards how much time Our baby needed in order to successfully complete the course. We noticed advancement even in the first week. Mrs. Emma has a gift for this. She really does

Leidy Soriano Isenalumhe


June 1, 2019

Hands down one of the best investments we've ever made. I brought my firstborn to Ms. Emma when he was 2 years old and I became worried that he was scarily confident around the pool. She patiently worked with him for 5 weeks and he was broken of bad habits and learned that swimming can be fun once one is taught safety. We returned to her for 3 years and then moved on to swim strokes in swim team. Our infant daughter recently nailed her float flawlessly with her Emma's help. I tell parents that are hesitant that this is much like "sleep training" some kids cry because they have to learn a new skill. In this case it's one that could save their life one day ?

Laura Kallmann


May 18, 2019

My daughter has been going to Emma since she was 2 ½ years old. We tried the traditional group swim lessons but didn't feel our daughter was learning enough as she sat on the wall and got incremental opportunities to learn some techniques. We have a pool and needed lessons that would teach her to save herself in the event of an accident. When we started with Emma we saw results almost IMMEDIATELY and our daughter was able to go from swim to float properly by the end of week 2. The peace of mind these lessons gave my husband and I are invaluable. Emma also gave my daughter so much confidence in her ability to swim and a healthy dose of respect for the water. At 5 years old my daughter is now working on stroke lessons, can swim to the deep end of the pool to get toys, and save herself in an emergency. Hire Emma, she is worth EVERY PENNY and please know I don't normally write reviews but if this one saves one child's life it will be worth it.

Sarah Godwin


May 18, 2019

Being a, what I'd like to call, "typical Florida parent" who's very aware of water exposure EVERYWHERE, I was adamant to get my daughter and, soon after, son into a pool as quickly as I could. Now, I'm not an avid swimmer nor do I have great teaching skills related to swim. So I began the search of who'd best be suited to do so. After about 3-4 not so ideal connections, I decided to check out Ms. Emma. I discovered her via a friend whose sons went from one-"water terrified" and the other-"water fearless" to water babies-safety, swimming laps around the other. I was made a believer within the first week of lessons with both of my children. We've since returned yearly to strengthen technique and confidence within the water. I love how Ms Emma is direct and stern yet is gentle and encouraging with children of varying ages and experience levels. She gives specific instructions and expectations to both parents as well as the student to consider both when in and outside the water. I also love how her lessons are first concentrated on the skill and necessity of survival then graduates to stroke lessons with consideration of technique and readiness. Her sessions are short yet consistent as they are a daily 10 minute lesson at 4 day segments. I highly recommend Ms Emma because of her passion and expertise in what she does, her dedication to her students/families, and the confidence and skills she imparts to them. There are so many different people and programs and places to choose from when it comes to teaching your children water safety and swim lessons. I've experienced many but none better than Ms Emma's Swim and Survival Academy. I recommend her highly and without question. My family is lucky to have her.

Christine Evon Petschel


May 29, 2019

If you want the best, most qualified swimming instructor in town, I HIGHLY recommend Ms. Emma!!! Both of my children have taken lesson with her, that is why I can attest to how wonderful Ms Emma truly is. She was able to provide my kids with the knowledge and swimming skills that they can have for the rest of their life. Her skills as an instructor are truly amazing; to witness what these children can accomplish in such a short time is clearly evident that her approach works. She is patient/loving/firm/ with the children; her lessons are about quality not quantity Within 10min 4 times a week I guarantee that you will see a change with your child.

Rusmieah Mimi Samad


June 7, 2019

We have had an amazing experience with Miss Emma! We were at another swim school for 14 months with no improvement! My son could not swim or float at all after all that money spent! Within 4 weeks with Miss Emma he can swim-float-swim and save his own life! I am so grateful to have found her for my son's safety!

Jennifer Fairfax Spurrier


April 23, 2019

Ms. Emma taught just about everybody in my family how to swim, including myself when I was a kid. Even as an adult, I still use the swimming techniques she taught me back in the '90s. She was a great teacher back then and still is!

Mona Chehab


April 18, 2017

We did our refresher lessons this year with Ms. Emma and we loved it! I was afraid they didn't know anything anymore and Ms. Emma had both of them swimming like fish in no time! She showed me the proper way to swim with them in the pool and we are all so much more confident around the water now! I would (and have) recommend Ms. Emma to everyone! Thank you Ms. Emma for the priceless peace of mind!!

Kira McCourt


May 18, 2019

I cannot say enough amazing things about Ms. Emma!!! My son started with her last summer. He was 2.5 years old. He learned so much from her, I was so amazed. It is amazing and impressive that it only takes ten minutes, four times a week and they can learn so much. He just did his refresher class about a month ago. We have been to the pool a few times since then and I no longer worry about him falling in and him not knowing how to swim and float. Pool time is so much more fun now. I cannot recommend Ms. Emma enough. She is amazing and my son loves her!

Siobhan Silva


May 18, 2019

Ms. Emma has been a God send to us. My daughter was 9 months when we started her in the survival class. Within 2 days she had figured out at least how to get herself over and to air. We have pools at many of our family members houses and it's a breathe of fresh air to know that heaven forbid she gets away without noticing that she can save herself. We cannot say enough amazing things about our experience and will be back to learn how to swim when she is able to.

Kelly Beach


May 18, 2019

We are so ecstatic about our choice of going with Ms. Emma! She is so wonderful to work with and very accommodating with our schedule. Additionally, she is SO communicative about cancelled/postponed lessons which is huge when it comes to the unreliable Florida weather. Our 3-year-old talks about swim and Ms. Emma for days after each lesson, and we are so glad we didn't go anywhere else. I'm going to be sad when they're done for the season lol Perfect choice; highly recommended!

Natalie Danielle


September 21, 2017

My 19 month old daughter just finished her lessons with Ms. Emma and I couldn't be happier! Ms. Emma was so great with her and my daughter is now safe around water, what a blessing and relief!!! Thank you Ms.Emma!!!

Celisse Brooks Smith


July 21, 2017

Absolutely one of the most amazing experiences I have ever had. There are people who are good at what they do, and then here are the people who are downright incredible- and Ms. Emma is one of those people. My son was terrified of putting his face in the water and tried to swim with a bizarre kicking motion that actually pulled him under water. On the first day he was putting his face in the water- now he swims, floats, and enjoys himself. Don't think twice, just sign your kids up- it's more than worth it! We will absolutely be coming back next year with both kids!!

Ashley Hessbrook


July 9, 2019

5 weeks in and my 2 year old can completely swim and float on her own - it's amazing. Ms Emma is wonderful and very patient yet direct with all the kiddos who fight it and whine (my own included ?)

Hannah Fridley


July 11, 2019

After years of unsuccessful swim lessons, I signed up with Ms. Emma & my children are FINALLY learning how to swim! They have picked it up so quickly with her & even have a LOVE for swimming now! I'm so grateful we found Ms. Emma & I highly recommend giving her a try! 🙂

Jen Wiggins


May 22, 2019

I cannot say enough about how important Ms. Emma's swim lessons have been for both of my boys. It's been one of the best decisions we've made! Having a 3.5 year old (been through 3 seasons) and a 2 year old (2 seasons) who both adore her, are comfortable in the water and can master their skills has been amazing. My older son is now using "big arms" in the pool and learning to breathe on his side. My younger son was a floater last year and now can't get enough of swim-float-swim! Her natural, encouraging attitude is a testament to her knowledge in working with little ones. She is patient and consistent. We went from crying in the water to smiling and happy because she gave them confidence! I am proud as a parent to know that they are safe poolside.

Haidee Weaver


May 23, 2019

Ms. Emma is incredible. My daughter is only two years old and went from being afraid of the water to floating and swimming to safety in only six weeks. Since Ms. Emma's swimming lessons, I've taken my daughter to the community pool and everyone is astonished with how well she swims at such a young age. One parent was explaining that they'd taken their child to another swim school and even after six months of swim school, their child couldn't swim nearly as well as my daughter. Ms. Emma is one of the best investments I've ever made for my child. She's tough, but incredibly friendly, and just an amazing swim instructor. If you are reading this and on the fence about whether to book swim classes with Ms. Emma or not, take it for me, she's worth it. Being a Florida resident, you cannot afford to have children that don't know how to swim. There is too much water around and accidents can occur. Ms. Emma is not only a true professional, she is contributing to the preservation of your child's life.

Dre Fournier


June 8, 2019

In just 6 weeks, my 2,5 year old daughter learned how to safe herself in the water. She absolutely loves Ms Emma. And so do I. I highly recommend her to anyone with children!

Kimberley Asante


August 14, 2019

Ms. Emma's teaching is caring and straight to the point. My daughter learnt how to survive in the water, then how to swim, in no time. I feel that Ms. Emma has her students' best interest at heart.

Judith Jain


May 28, 2019

Miss Emma is someone we will remember forever. I thought our 3.5 year old who hated getting her face wet would be a challenge. Our daughter was swimming on day 1 and "graduated" in 4 weeks. There were tears along the way (which is normal) but Miss Emma's calm and direct style eased the nerves. Now our daughter loves the water and I feel better knowing she has the skills necessary to float and swim if she were to ever fall into a pool/lake.

Christina Koster


September 29, 2018
Want to be
First

to know when lessons are available?
Sign up for our email newsletter so you do not miss a thing!