Ms. Emma's Swim and Survival Academy
Ms. Emma believes that your child will not only learn the skills to survive an aquatic problem but will also gain the confidence to use these skills to have a fun and safe swim experience.
WHY CHOOSE MS. EMMA?
Ms. Emma's Swim and Survival Academy specializes in creating safe, individualized swimming lessons for infants to adults. Throughout the past 17 years Ms.Emma has taught thousands of children these life-saving skills through positive reinforcement, toys and games. She is 100% committed to ensuring that your child is completely safe in the water, this is not her job, it's her passion!
Julia at age 10 months, learning how to float and save her own life.
A Mother's Testimonial.
We have put all three of our children through survival lessons with Ms. Emma. I have always praised her work and what she does, but yesterday afternoon, her work saved our youngest daughter's life. Out 18 month old fell in our pool. She was playing outside on the patio with my 10 year old niece and as these stories seem to  go, everything happened very fast.
When we got to her, Julia was floating on her back with her face above the water, just like Ms. Emma had taught her. She was calm and breathing, waiting for someone to get her out. There are no words that can truly express the gratitude I have for Ms. Emma and the Swim and Survival Academy. This story could have gone very differently had we not given our child these lessons. You never think situations like this can happen to you, until they do.
Thank you, Ms. Emma – you gave our baby the tools she needed to save her own life and you saved our family from what could have been a life changing tragedy.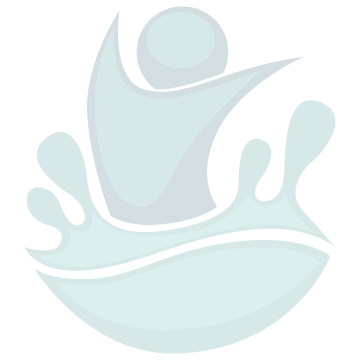 Dedicated Swim and Survival Instructor
Give your child the competence, confidence and skills of aquatic safety with these life-saving lessons with Ms. Emma.

Children as young as 6 months old and up can learn the skills to save themselves.

Specialized in creating safe, individualized swimming lessons.
Ms. Emma Needs Your Help
Ms. Emma has served the surrounding communities for decades out of community and residential pools.  Unfortunately, she is constrained by inclement weather which only allows her to operate 8 months out of the year due to storms, inadequate water temperatures and seasonal changes. She needs a year-round facility to call her own that is dedicated solely to child drowning prevention classes.
Ms. Emma has been working diligently on finding her own place, but it comes at a cost which can't be done by her alone. "I am now asking for your help to help me continue this beyond just me", says Ms. Emma.  She needs donations to help purchase the right land, build the facility and pool, hire more instructors and establish a year round program. Every penny counts and all contributions are welcome.
Ms. Emma is a gem! She is so patient, kind, and understanding! Our 11 month old daughter now has the skills to save herself if she ever falls in the water and it's 100% thanks to Ms. Emma! We will be back for refreshers and swim lessons for more summers to come!

Ashley McLeod Larramore


April 15, 2022

In March 2021, my 3yo fell into the water at mini golf. For months after, every time we passed a lake he would shout "oh no, that's the water i fell in!" We registered both our 3yo and 1yo with Ms. Emma immediately and now I can rest assured if that were to ever happen again my boys would know what to do. Now when we pass a lake, my 3yo shouts "let's go swim!"

Alta Kay Valciné


September 30, 2021

Miss Emma is MAGNIFICENT. I had shopped around and talked to different swim instructors, but after countless recommendations steering me back to miss Emma- we started in late July, early August. My daughter is completely different. She's such a fish!!!! I watched her change drastically week by week. Not only can she swim and actually kick and use her arms at 18 months old, she can float and survive God forbid anything happened! Miss Emma is extremely educated and makes you feel very safe and she is just so precise with her teachings. It was such an amazing experience for us And we can swim well and survive and just feel so grateful!

Jennifer Hmielewski Messina


September 30, 2021

Such a great teacher, patient & very kind.

Hanna Burger


August 31, 2021

I HIGHLY recommend Ms.Emma's Swim and Survival Academy! Both my 3.5 year old and 15 month old started with Ms. Emma in late April 2021 without any swim experience. It is now May 20, a mere 4 weeks later and my oldest is swimming with confidence and my 15 month old knows how to float and save himself! I can't wait to bring them back next year for my oldest to start stroke lessons & my baby to learn to swim! Ms. Emma is patient and incredibly knowledgeable! I am so glad I followed the recommendations of all the other happy parents out there and went with Ms. Emma Markham- Grynbal!!!

Casey Severin


May 21, 2021

Ms Emma works wonders! My 6 year old did not want to put his face under water because he was afraid of drowning. During his first week he was under water and starting to swim. By the second week he was jumping into the pool and swimming without any hesitation. The skills she teaches gives them confidence in the water. I highly recommend her! She does book up fast so contact her sooner than later!

Melissa Hardin


May 6, 2021

I highly recommend Ms. Emma! My 2 year old learned how to swim in 10 lessons and my 4 year old learned how to swim in 6 lessons. The survival skills that she has taught them both is so valuable. She is the best!

Nivea Brookens


October 9, 2020

I highly recommend Ms. Emma! My 21 month old son loves the water however, during the lessons he would cry the entire time. Ms. Emma was able to teach him how to swim and float while crying! She absolutely knows what she is doing. She was caring and very patient with my son during lessons! On the last day of our swim lesson she taught me what to do while in the water with my son! Very thankful for her and teaching my son how to swim!

Ashley Michelle


September 3, 2020

totally amazing.ms Emma's skill and patience with the kids , parents and grandparents is awesome.i was concerned about my reaction but after seeing her interaction with the kids I was only amazed.

Dennis O'Leary


August 29, 2020

Ms. Emma is a wonderful teacher and had my just turned two year old floating and getting to the walk safely in 5 weeks. I have peace of mind when I am around water with him and can't wait to bring my baby to her next summer to learn also. Thank you for a wonderful experience.

Aoife Seitz


August 19, 2020

She is very patient and knowledgeable

Lovy Cruz


August 2, 2020

I am so glad I listened to the numerous recommendations and got my son lessons with Miss Emma! He started out not even liking to get a little water on his face and screaming crying on the first day of class to fully being able to swim and float by lesson 5! It is unbelievable. He now says he loves the class and I see his confidence building! He is very proud of himself and we are so thankful to Miss Emma for teaching him. ❤️

Kristin LaMarre-O'Toole


July 6, 2020

⭐️⭐️⭐️⭐️⭐️ I HIGHLY recommend Ms. Emma's Swim and Survival Academy!! We are truly blessed to have taken lessons with her. Emma is phenomenal at what she does!! We can't thank her enough!! Get on her schedule now!!! You won't regret it!!

Emily Nicole


June 18, 2020

She is just amazing!! She is loving and firm so the child learns it I trust and to learn.

Jason Lorna Cohen


May 9, 2020

Mrs. Emma helped my son swim in 5 weeks! He now knows how to survive if anything was to happen near a body of water! Thank you Mrs. Emma! See you for refreshers next year!

Melissa Marie Stubbe


September 6, 2019

In just 6 weeks, my 2,5 year old daughter learned how to safe herself in the water. She absolutely loves Ms Emma. And so do I. I highly recommend her to anyone with children!

Kimberley Asante


August 14, 2019

My kiddos went from not being able to swim to swimming with confidence in a short amount of time. She is wonderful.

Andrea Johnston


July 25, 2019

Ms. Emma has been instrumental in teaching both of our boys how to swim. Her consistent instruction is very effective, and she is also able to creatively respond if the kids lose focus. We are confident in their ability to swim now because of Ms. Emma's approach to safety and the swimming techniques she taught to them.

Vanessa Petrisko


July 21, 2019

I can't say enough wonderful things about Ms. Emma and her program. After six weeks our daughter can swim float swim and is growing more confident each day in the water. Her approach is awe inspiring and I can't recommend what she does enough! This vital skill is so important and I'm glad we found her. I'm already looking forward to my daughter's lessons next summer. Thank you Ms. Emma!!

Anjoli Hill


July 20, 2019

5 weeks in and my 2 year old can completely swim and float on her own - it's amazing. Ms Emma is wonderful and very patient yet direct with all the kiddos who fight it and whine (my own included ?)

Hannah Fridley


July 11, 2019

Absolutely one of the most amazing experiences I have ever had. There are people who are good at what they do, and then here are the people who are downright incredible- and Ms. Emma is one of those people. My son was terrified of putting his face in the water and tried to swim with a bizarre kicking motion that actually pulled him under water. On the first day he was putting his face in the water- now he swims, floats, and enjoys himself. Don't think twice, just sign your kids up- it's more than worth it! We will absolutely be coming back next year with both kids!!

Ashley Hessbrook


July 9, 2019

Miss Emma is a natural at getting my stubborn, strong-willed, scared kids to do the impossible! My girls have come leaps and bounds and can now save themselves if they were to fall into water. My son, who used to only doggie paddle can now do an amazing free style, and can also do the butterfly, breaststroke, and backstroke. All in 3 weeks!! He wants to be just like Michael Phelps.... He's found a new hobby that he is obsessed with. I am forget grateful. Miss Emma is tough and persistent, but kind and encouraging. My kids responded so well to this type of instruction. It's a well spent investment! Thank you Miss Emma!!

Carey Huyser


July 4, 2019

Ms. Emma has been nothing short of amazing working with our 1.5 year old daughter. She is consistent, compassionate, and clear with children (and the adults who care for + love them). Our daughter has QUICKLY learned essential skills to save her life and we plan to continue learning, maintaining, and perfecting these vital skills. Spending the time and money is MORE than worth it to keep our daughter alive--especially in and around so much water in Florida. Thank you, Ms. Emma for your passion for teaching and saving our children!

Anna Harwick Branca


June 8, 2019

Ms. Emma is incredible. My daughter is only two years old and went from being afraid of the water to floating and swimming to safety in only six weeks. Since Ms. Emma's swimming lessons, I've taken my daughter to the community pool and everyone is astonished with how well she swims at such a young age. One parent was explaining that they'd taken their child to another swim school and even after six months of swim school, their child couldn't swim nearly as well as my daughter. Ms. Emma is one of the best investments I've ever made for my child. She's tough, but incredibly friendly, and just an amazing swim instructor. If you are reading this and on the fence about whether to book swim classes with Ms. Emma or not, take it for me, she's worth it. Being a Florida resident, you cannot afford to have children that don't know how to swim. There is too much water around and accidents can occur. Ms. Emma is not only a true professional, she is contributing to the preservation of your child's life.

Dre Fournier


June 8, 2019

If you want the best, most qualified swimming instructor in town, I HIGHLY recommend Ms. Emma!!! Both of my children have taken lesson with her, that is why I can attest to how wonderful Ms Emma truly is. She was able to provide my kids with the knowledge and swimming skills that they can have for the rest of their life. Her skills as an instructor are truly amazing; to witness what these children can accomplish in such a short time is clearly evident that her approach works. She is patient/loving/firm/ with the children; her lessons are about quality not quantity Within 10min 4 times a week I guarantee that you will see a change with your child.

Rusmieah Mimi Samad


June 7, 2019

We have been more than happy with the results. She was very honest in regards how much time Our baby needed in order to successfully complete the course. We noticed advancement even in the first week. Mrs. Emma has a gift for this. She really does

Leidy Soriano Isenalumhe


June 1, 2019

We started with Ms Emma last year when my son was 1.5YO after getting nowhere with another swim program. Despite having some sensory issues, she was able to work with him successfully due to her patience and experience. We came back for refreshers this year and every day my son wakes up asking to see Ms Emma. We are so excited for him continue to grow with her and eventually do stroke lessons. Thank you Ms Emma for treating all your swim students like your own children.

Abby Gannon Budd


May 29, 2019

Being a, what I'd like to call, "typical Florida parent" who's very aware of water exposure EVERYWHERE, I was adamant to get my daughter and, soon after, son into a pool as quickly as I could. Now, I'm not an avid swimmer nor do I have great teaching skills related to swim. So I began the search of who'd best be suited to do so. After about 3-4 not so ideal connections, I decided to check out Ms. Emma. I discovered her via a friend whose sons went from one-"water terrified" and the other-"water fearless" to water babies-safety, swimming laps around the other. I was made a believer within the first week of lessons with both of my children. We've since returned yearly to strengthen technique and confidence within the water. I love how Ms Emma is direct and stern yet is gentle and encouraging with children of varying ages and experience levels. She gives specific instructions and expectations to both parents as well as the student to consider both when in and outside the water. I also love how her lessons are first concentrated on the skill and necessity of survival then graduates to stroke lessons with consideration of technique and readiness. Her sessions are short yet consistent as they are a daily 10 minute lesson at 4 day segments. I highly recommend Ms Emma because of her passion and expertise in what she does, her dedication to her students/families, and the confidence and skills she imparts to them. There are so many different people and programs and places to choose from when it comes to teaching your children water safety and swim lessons. I've experienced many but none better than Ms Emma's Swim and Survival Academy. I recommend her highly and without question. My family is lucky to have her.

Christine Evon Petschel


May 29, 2019

Ms. Emma's teaching is caring and straight to the point. My daughter learnt how to survive in the water, then how to swim, in no time. I feel that Ms. Emma has her students' best interest at heart.

Judith Jain


May 28, 2019

When I brought my four-year-old to Miss Emma she would not even go in the water. After just a couple weeks she was diving in the water, swimming, and playing with her friends. I would recommend Miss Emma to absolutely anybody!!

J-jump Jennifer


May 26, 2019
https://bit.ly/45C9SWD
Don't leave your advertising dollars to chance anymore, our results are guaranteed! Visit: https://bit.ly/45C9SWD
Izfylse
Are you tired of losing business to your competitors because they have more positive reviews? Let me show you how to get more genuine 5-star reviews that will set you apart and attract more customers to your business. Go to: www.rankfast.xyz
Qf Ckylyi
Get More for Your Money with PPV Traffic! Are you tired of paying for expensive clicks that don't convert? With PPV traffic, you can get more for your money. We send real visitors directly to your website for less than 1 cent per view, so you can get more views and more conversions without breaking the bank. Whether you're looking to boost your search engine rankings or drive more sales, PPV traffic is the affordable solution you've been searching for. Start seeing real results. visit: www.tmast.xyz
We love Ms. Alexis!
We had the pleasure of working with both Ms. Emma and Ms. Alexis last year for my son (swim, float, swim) and daughter (float).
This year, Ms. Alexis taught my daughter how to swim, float, swim. My little one loved Ms. Alexis last year and enjoyed learning with her this year as well. Even though my daughter was a floater last year, she needed to relearn her float and Ms. Alexis walked me through every step and informed me of what she was working on every day. She was patient and understanding, but firm when needed and I could see the progress my daughter would make daily despite her constant crying.
Ms. Alexis loves her students and was always so enthusiastic when my daughter would had a new accomplishment. I could tell that she cares for my daughter and all her students and their ability to swim safely.
We're so grateful for Ms. Alexis joining Ms. Emma's team so that more children can be taught to swim and save themselves in the water. These lessons are the best investment we've made to ensure my children's safety in the water. We are so grateful!
Want to be
First

to know when lessons are available?
Sign up for our email newsletter so you do not miss a thing!