We live in a region surrounded by water. Drowning tragedies happen far too often here, and throughout the U.S.  According to DCF Florida, 88 children lost their lives due to drowning in Florida alone in 2018.  According to the U.S. Centers for Disease Control and Prevention (CDC), drowning is the number one cause of accidental death for infants and young children between the ages of 1-4. Survival swim lessons can prevent these tragedies and truly save lives.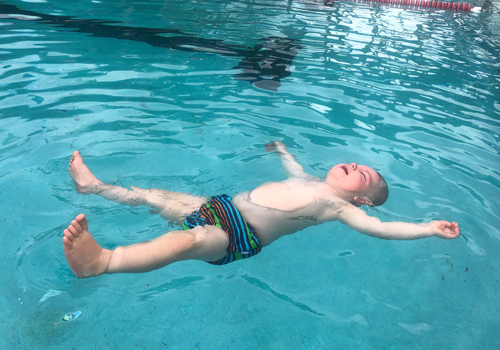 As a drowning prevention resource for your family, I  recommend a multi-layered approach towards water safety in your home.
Adult Supervision – the most important line of defense. Aquatic skill at any level cannot take the place of active supervision. If you cannot find your child always look in the water first.

Alarms – Alarms and locks should be placed on all windows and doors that lead to the pool area.

Pool Fences – Ensure the gate of your pool fence is self-locking and that the pool fence is at least 3-5 feet from the edge of the pool.

Survival Swimming Lessons – If all else fails, survival swim lessons are another vital layer of protection, teaching your child the skills necessary to survive whilst learning in a safe environment.

CRP – It is important that parents and other family members learn CPR on children and adults just in case of an emergency. Please remember that hose skills should be updated on a regular bases.
"Even if your child has had swimming lessons, no child is drown-proof and there is absolutely no substitute for adult supervision."